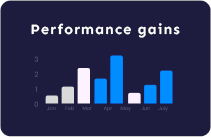 Building a business full of brilliant people.
As a human-centric business, we understand that its people who make the difference. We use technology internally to automate as many disparate processes as possible, and to integrate teams.
This means we can focus on hiring the best people who can propel us further forward. Are you our next superstar?