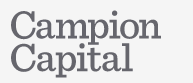 ISAAC Intelligence were chosen by a leading specialist capital raising firm to overhaul and innovate their existing technology infrastructure, improving end user experience and creating a stable yet scalable platform, enabling their users to really leverage technology, creating competitive business advantage and transforming agility. The sole aim was to dramatically improve end-user experience and create a future-proof solution, accessible from each of their diverse locations globally.
Here's what they had to say;
Q: Give us a quick summary of your business now and your vision
Campion Capital are a specialist capital raising firm focused on identifying the highest quality investment strategies for institutional investors around the world. As a business, Campion Capital has always strived to provide the highest calibre of service to both our investors and the funds we partner with, with every facet of our operation needing to be functional, slick and conducive to teamwork.
Our business functions on relationships, intelligence and information and as such, the ability to easily store, access and utilise information across the business is paramount to our success.
The decision was made to renew our technology infrastructure, not just by updating what we had, but by looking for a totally fresh outlook, ensuring that we were able to leverage the technology in a way that suited our business and processes. The task then was to identify the right partner who not only understood the technology landscape, but whose approach was firmly rooted in 'Cloud First'. ISAAC were highly recommended to us, and following our initial meetings and discussions around scope and potential, it was easy to see why; their approach was refreshing, and their vision aligned entirely with our own, hence we confidently chose ISAAC and their FlexDesk virtual desktop environment, Oxygen Intranet and Oxygen for Outlook integration tool, utilising the latter to simplify and streamline our document management and file storage facility directly within our new Microsoft Office 365 environment.
Q: What kind of daily challenges were you facing prior to this?
As a small business, the challenge was finding a highly functional, simple solution that was bulletproof – but at the right price. Technology in the main, and business IT evolve at such a pace, that our previous solution felt dated, somewhat clunky and comparatively expensive to current technology.
The key for us was to find a solution that was logical and straightforward that simply would not fail – we had unfortunately become all too familiar with having to endure significant "down-time" with our previous IT provider, and in our line of business, this massively limits the effectiveness of our team on a daily basis.
Operating from four different offices, it is important for us to be able to function as a cohesive team, regardless of time zone or location, so we required a solution which would allow fluid communication and sharing of documents in real-time, enabling co-authoring and digital collaboration wherever possible.
FlexDesk Virtual Desktop with AWS, Office 365, ISAAC Oxygen Intranet Management for Office 365 & SharePoint Online and Oxygen for Outlook Integrator
Following an in-depth discovery session, developing a detailed understanding of the existing challenges faced by Campion, we rolled out our acclaimed FlexDesk virtual desktop solution in partnership with AWS, alongside a move to Office 365 from a previously hosted Exchange server, and our Oxygen Intranet solution, enabling Campion to centrally manage (and securely store) all data and documents.
FlexDesk is a popular and proven solution amongst ISAAC customers, and is especially favoured by those looking for additional security and data control, combined with 'local desktop access from anywhere' functionality, creating a seamless and consistent user experience. Once the new Campion environment was configured to the specification outlined during our discovery sessions, it was a case of migrating data out of hours to minimise downtime and ensure we captured an accurate data snapshot, enabling Campion users to return to the office the following day, login to the new environment via our desktop (or mobile) app and continue working as if very little else had changed.
The migration from the legacy hosted Exchange server to Office 365 and the new tenancy creation within was completed simultaneously; protected by our zero loss, zero downtime guarantee, Campion benefited from years of experience as we completed stage one and three of our cloud transformation programme.
Oxygen Intranet forms the central hub of our Oxygen Application Suite for Office 365 and SharePoint Online, and represents stage two of our cloud transformation programme. Their incumbent file server structure and associated offsite backup was replaced by a structured and suitably adapted Intranet template, aligned perfectly to the needs, requirements and processes of Campion Capital and providing all users with a centrally located, secure and permissions based file storage solution. Linked directly to Outlook via our acclaimed Oxygen for Outlook integrator, enables Campion users to file to and from email in a couple of clicks and presents each user with multiple ways – desktop, mobile or Outlook, to integrate with all their data, regardless of location.
Q: What impact has the ISAAC solution had on your business?
The solution from ISAAC has brought us right up to date with current cloud based business operational management standards, and we feel has created a stable platform on which we can further evolve and develop our processes in the future – all without compromising the simplicity which we require.
Their approach was very straightforward; ISAAC listened to our requirements, defined what we needed, and worked with us to find the right balance between functionality, stability and cost. As a business, we have benefited significantly from the introduction of new tools such as Oxygen for Outlook (powered by Harmon.ie) and the inherent advantages in incredible simplicity by which we can interact with multiple different applications all from within Outlook, transforming the way we share information and data.
Q: How have your colleagues and the Matheson Financial team taken to the new solutions?
Infrastructure change of any kind can be disruptive and is approached with caution by many, and for us it was no different. It was vital that any down-time in facilitating our new solution would be kept to a minimum, especially given the different time zones that we operate across. Additionally, we needed all team members
to be brought up to speed as rapidly and effectively as possible to minimise collateral disruption – clearly there will always be an adjustment period, so the importance of having a sound support team is crucial to a successful transition.
ISAAC were great when it not only came to ensuring our data and information was migrated from old to new, but also in ensuring each of our team were comfortable and familiar with the new infrastructure of FlexDesk and Office 365, but also in the integration of Oxygen Intranet for internal document management and the integration of Microsoft Dynamics Online.
The Campion team have taken to the solution well, as it is both simple and straightforward to use. Key to the success of this project, was ensuring that none of our existing processes were made overly complex by implementing these changes, and ISAAC listened and delivered on this, in each case, simplifying manual processes, and improving end user experience.
Importantly, our requirement also included the need for ISAAC to work closely with the third-party company that manages our Microsoft Dynamics CRM; ISAAC coordinated and managed this relationship, helping to troubleshoot teething problems and managing the licence implementation via Microsoft directly.
Q: How do you see the ongoing support from ISAAC impacting on your future business vision?
Our innovative technology infrastructure and cloud applications from ISAAC, have streamlined our business processes and bolstered our output.
It remains our ambition to explore and tap into different markets, client types and asset classes, and a strong, functional and simple IT solution is incredibly advantageous to our success.
Overall, and given the future importance of cloud technology to Campion, we believe that ISAAC has had a positive and refreshingly innovative impact on the vision of our business.
We see a world where individuals, information and organisational intelligence integrate seamlessly. While modern technology is hugely powerful, it can be challenging to connect the dots to make it work together effectively. Forget generational gaps – employee engagement struggles are a thing of the past; our cloud transformation solutions and apps are created to appeal to users of all ages, connecting each of your employees with one central source of information, yet enabling each of them to work in the way that suits them best – Web, Mobile or via Outlook. Our apps help your people to get work done – they are the home for your company's productivity.
Built in Office 365, and making the best of its collaborative features, our automated workflows remove mundane tasks from your working day. Choose from Intranet, CRM, Extranet, HelpDesk, HR, Document Management and more to create your very own Digital Workplace.
Cloud Services include Microsoft Office 365, Microsoft 365, FlexDesk with AWS and Cloud Transformation Consultancy Services.
ISAAC Intelligence Limited
Parkshot House
5 Kew Road
Richmond
TW9 2PR
ISAAC Intelligence PTY Ltd
310 Edward Street
Brisbane City
QLD 4000
Australia